Recently, a reporter from Zhejiang University's Faculty of Chemical and Biomolecular Engineering and Hangzhou International Center for Science, Technology and Innovation discovered that the school's researcher Lian Jiaqiang's Research Group has used Pichia pastoris to create a new cell factory. Results related to the synthesis of the main raw material of the anti-cancer drug vinblastine are published in Nature Synthesis.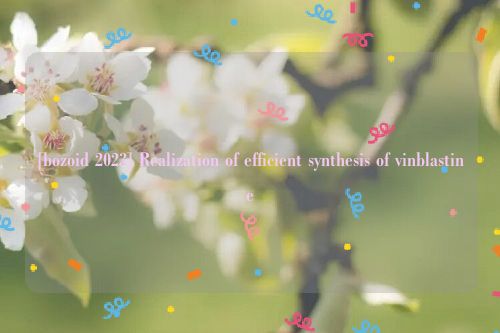 Vinblastine, which is synthesized from vinblastine and pendoline, has a very complex structure and is difficult to manufacture on a large scale and must be obtained from fresh branches and leaves. Typically, it takes over 2000 kg of dried vinca leaves to obtain 1 gram of vinblastine. Recently, with the analysis of the biosynthetic pathway of vinblastine and vindoline and the development of synthetic biology, it has become possible to gradually synthesize vinblastine from scratch.
"The synthesis of vinblastine is to buy cement, lime, tile and other decorative materials and home decorations from scratch." Lian Jiachang introduced that the research group chose Pichia pastoris as the chassis cell and introduced various modules to synthesize Pichia pastoris. Occurs in this chassis cell. In this study, the research team created a Pichia cell factory that can efficiently synthesize vinblastine by establishing a CRISPR system, selecting a stable site, restoring cell metabolism, and optimizing the fermentation process. The biosynthetic pathway of vinblastine has been reconstructed.
Dr. Gao Zhukan, first author of the paper and Ph.D., Hangzhou International Center for Science, Technology and Innovation, Zhejiang University, said that Pichia pastoris is an unusual yeast, so it is not easy to make it into sash cells and synthesize new substances. . Model Yeast is like a simple rough house that is easy to decorate, while Unusual Yeast is like a strange house and needs to be fixed before formal decoration. Otherwise, it is difficult to add materials for synthesis.
In this study, the synthesis of complex natural products in non-model yeast not only provides new ideas for the efficient synthesis of vinblastine, but also demonstrates that Pichia cell plants can use simple carbon sources for the synthesis of alkaloids and other natural plant products. give. .